On July 4, 2023, JurisTech took great pleasure in hosting a group of 25 students from Maastricht University, providing them with an engaging discussion on the Fintech landscape in Malaysia, accompanied by an interactive tour of our office premises. Our highly regarded CEO, See Wai Hun, and COO, Naaman Lee, delivered an enriching presentation to these students in their second year of business studies, sharing invaluable insights into the Malaysian financial landscape.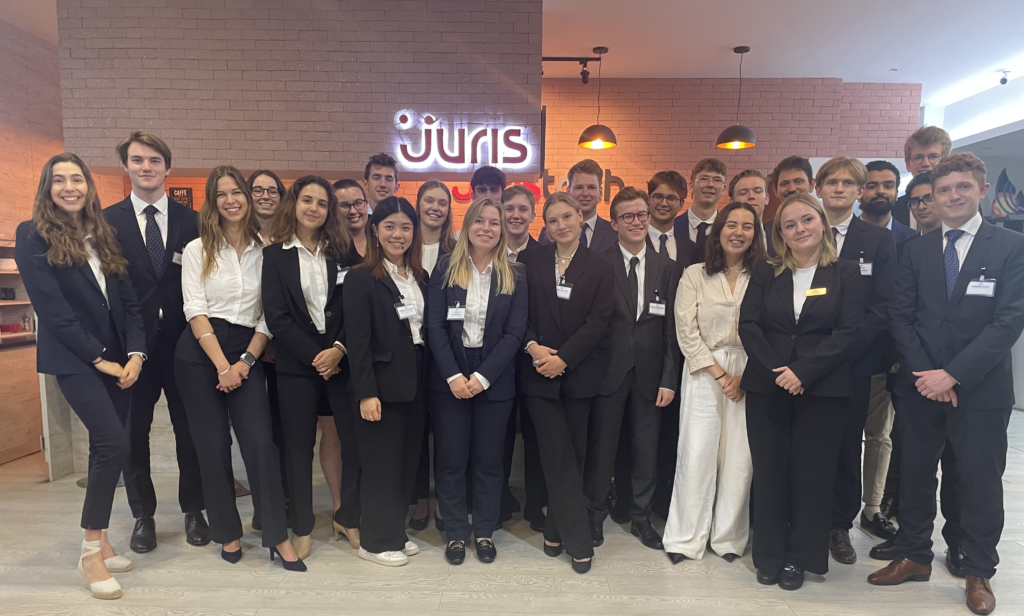 Maastricht University Students Group Photo
Upon their arrival in the morning, the students were warmly greeted with a true display of Malaysian hospitality – a delightful culinary experience. They were delighted to savour various traditional Malaysian breakfasts, setting the perfect tone and creating a welcoming atmosphere for the insightful talk that awaited them.
The talk was kicked off with a brief introduction to JurisTech, where Wai Hun shared the pivotal role of JurisTech in driving the evolution of the banking and financial sectors through its groundbreaking software solutions. With a global footprint of ten countries, JurisTech remains committed to an ambitious vision of serving 100 institutions in ten countries by 2028.
Continuing the discussion, Wai Hun discussed the four industrial revolutions, providing historical context and explaining the impact of the fourth industrial revolution on the financial industry.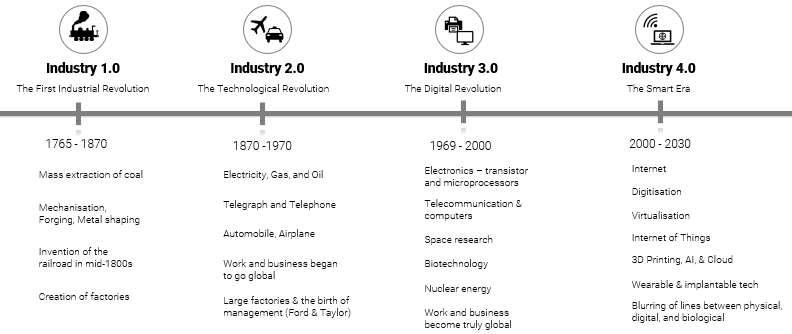 The Four Industrial Revolutions
The fourth industrial revolution, known as Industry 4.0, is expected to bring about significant changes in the financial industry. This transformation will be driven by digital technologies such as artificial intelligence, blockchain, and the Internet of Things (IoT).
The Industry Revolutions have greatly impacted Malaysians, presenting new opportunities and challenges to the nation's economy and society. The ongoing fourth industrial revolution, characterised by the integration of digital technologies into all aspects of production and consumption, holds immense potential for Malaysia's financial industry.
For example, in Malaysia, mobile banking has surpassed internet banking in popularity. Malaysian banks are investing in mobile banking technologies in order to meet demand. The Industry Revolutions have also revolutionised payments, fueling the growth of the e-wallet landscape. This dynamic ecosystem fosters competition and innovation to meet evolving consumer needs as new players enter and existing ones expand.
Wai Hun proceeded to outline the progression of Fintech through its three distinct ages:

The Three Fintech Ages
Fintech 1.0 focuses on establishing the infrastructure for global financial services, laying the foundation for its future significance. Fintech 2.0 emerges with the shift from analogue to digital processes, driven by smartphone adoption and the rise of financial mobile applications. Fintech 3.0 marks a regulatory opening that welcomes diverse Fintech players, contributing to a dynamic and vibrant financial landscape.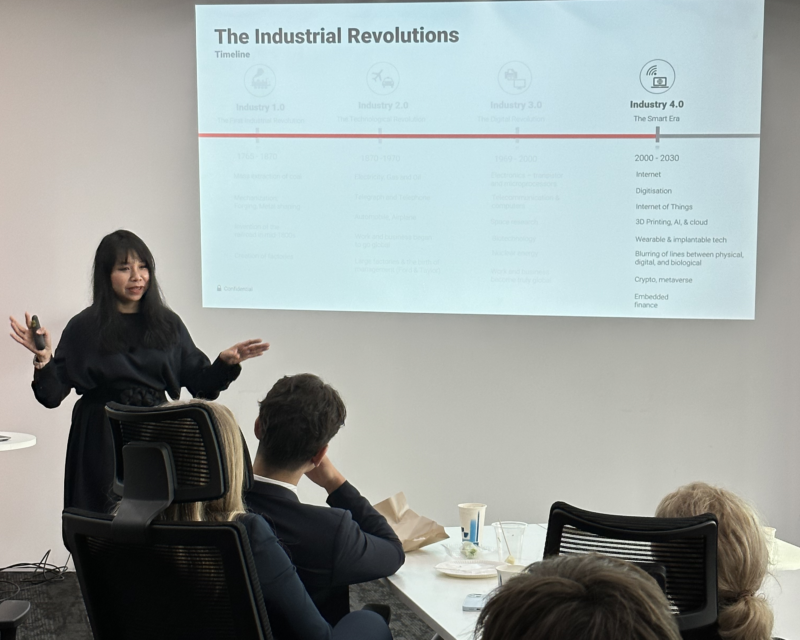 Wai Hun sharing about The Industrial Revolutions
Directing the conversation towards another aspect, Wai Hun shed light on digital banks. Digital banks operate entirely online, with no physical branches, and provide financial services through mobile apps and websites. These banks leverage advanced technology, such as AI and automation, to provide innovative products with transparent pricing. The customer journey within digital banks is entirely digital, from account opening to customer service, providing a seamless and convenient experience. Wai Hun expounded on how digital banks are critical in promoting financial inclusion, especially for underserved markets such as SMEs and startups. They also serve low-income individuals and millennials by providing access to affordable financial services. The use of digital channels appeals to tech-savvy customers, driving the growth of digital banking.
The digital banking licences issued by Bank Negara in Malaysia have facilitated the rise of digital banks, bridging the financial services gap for SMEs and startups. These institutions are reshaping the banking landscape by providing convenient and cost-effective solutions. By leveraging technology, digital banks streamline operations, reduce costs, and enhance efficiency. With their customer-centric approach and emphasis on technology-driven solutions, digital banks are at the forefront of financial innovation, promoting greater financial inclusion and meeting customers' evolving needs. 
As the discussion draws to a close, Wai Hun further elaborated on JurisTech's critical role in the Fintech industry. As a leading provider of software solutions to the financial industry, JurisTech's solutions include a range of products such as onboarding platforms, loan origination systems, and collections management systems. These solutions are designed to help financial institutions automate their processes, reduce costs, and improve their risk management capabilities. 
One standout offering is our Digital Lending-In-A-Box, an all-in-one lending platform that streamlines customer onboarding and automates the financing lifecycle. It caters to a wide range of financial institutions and lending segments due to its market-focused approach, customisation options, and scalability, making it an appealing choice for market expansion and entry.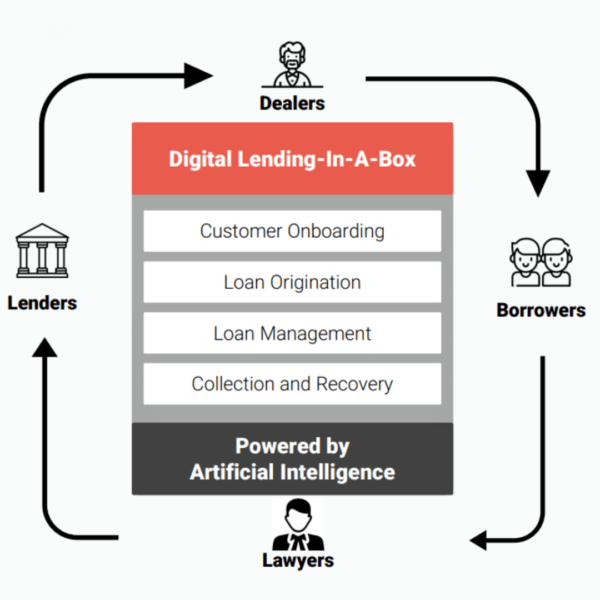 JurisTech's Digital Lending-In-A-Box Diagram
Following the presentation, the students had the opportunity to participate in a Q&A session with Wai Hun and Naaman. They were eager to seek wisdom and insights because they recognised the opportunity to pick the brains of these experienced individuals who shared valuable knowledge with the eager students.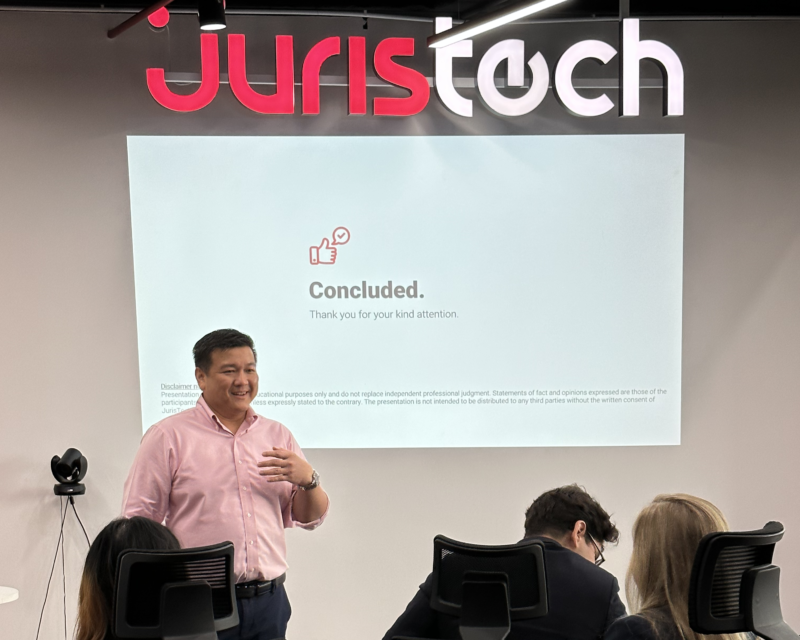 Naaman Lee engaging with the students in a Q&A session..
Laura Tsen, our marketing manager, was then invited to speak about JurisTech's culture, which is centred on four core values: Growing Heroes, Making Excellence Happen, Customer First, and Opening Up (GECO). These values are deeply embedded in the company's philosophy, reflecting our employees' commitment to cultivating positive relationships with all stakeholders and fostering a more productive and inclusive workplace.
JurisTech prioritises work-life balance in addition to encouraging teamwork and collaboration. Employees can use facilities such as the coffee bar, the 'Heroes Corner,' and an entertainment zone with games such as pool, foosball, and table tennis. The company also provides flexible working hours, allowing employees to come in between 7 and 11 a.m. while adhering to a 9-hour work schedule.
Laura went on to discuss the exciting career prospects that JurisTech has in store for aspiring business analysts. A business analyst's presence holds immense significance at JurisTech because they serve as a vital link between clients and the development team. Their role as coordinators entails understanding the client's point of view and providing valuable consultation to improve business operations. Business analysts create critical system and business documents such as user requirements and functional design specifications, as well as assisting with client training. They serve as the foundation for JurisTech project managers by effectively communicating user requirements to the development team. 
Additionally, Laura shared insights about the Heroes Training Academy (HTA), a specialised programme that paves the way for individuals with no previous tech exposure to forge a career as Business Analysts. Through an intensive two-week training session, HTA imparts the essential skills required to excel in the realm of Fintech.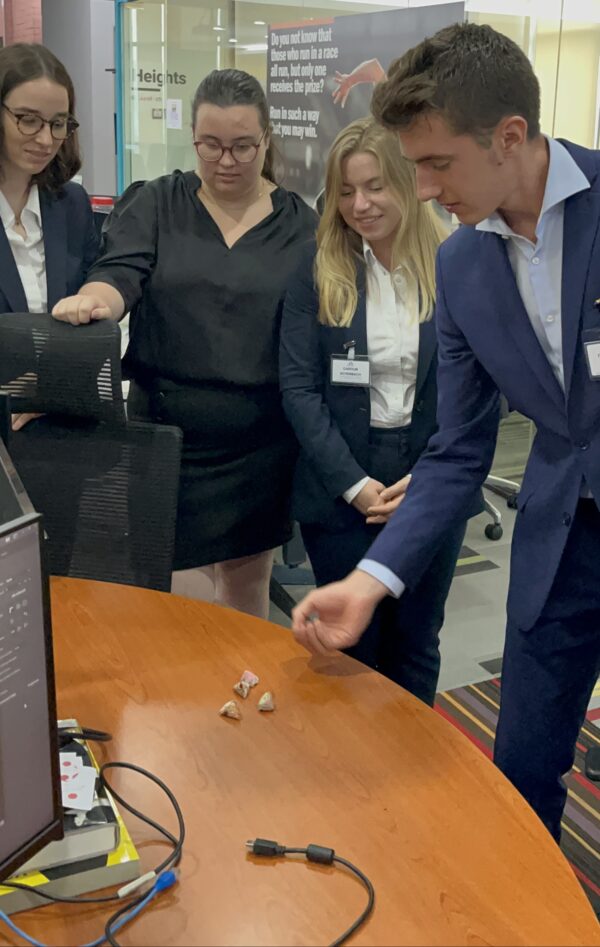 Maastricht Students Playing Batu Seremban
Following Laura's presentation, she then invited the students to embark on an engaging office tour, which included an interactive treasure hunt. Divided into groups, the students were entrusted with the exciting challenge of crafting their own Nasi Lemak, using game currency earned from representatives of various departments at JurisTech. This unique experience not only provided valuable insights into the company's inner workings but also offered an introduction to the rich tapestry of Malaysian culture.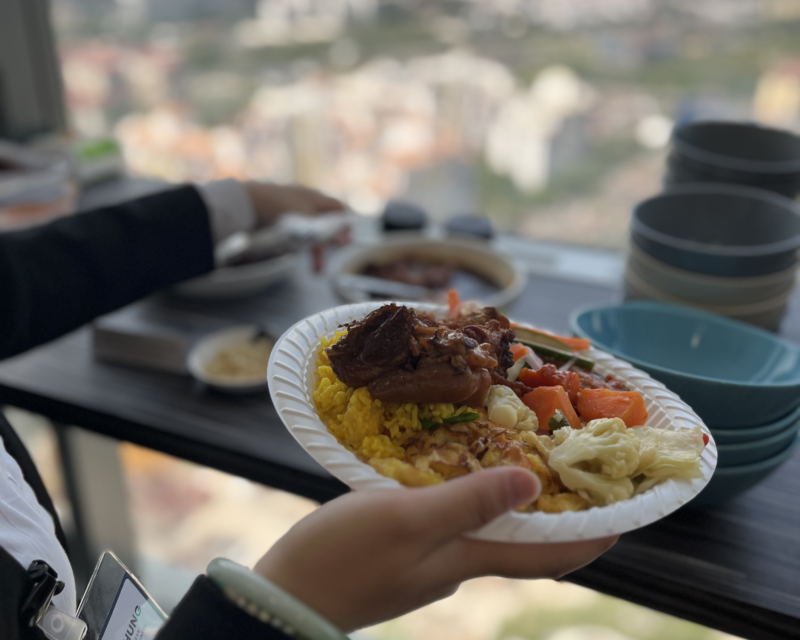 Lunch with a view
As a delightful finale, the students were treated to a scrumptious lunch featuring a variety of renowned local dishes. After the meal, the students were pleasantly surprised to receive gift tokens from JurisTech. This thoughtful gesture further heightened their enthusiasm for the Malaysian Fintech landscape, evident through their keen interest in our company's internship programmes. Departing from JurisTech, the students left with a sense of excitement, eagerly looking forward to the promising opportunities in the Fintech industry.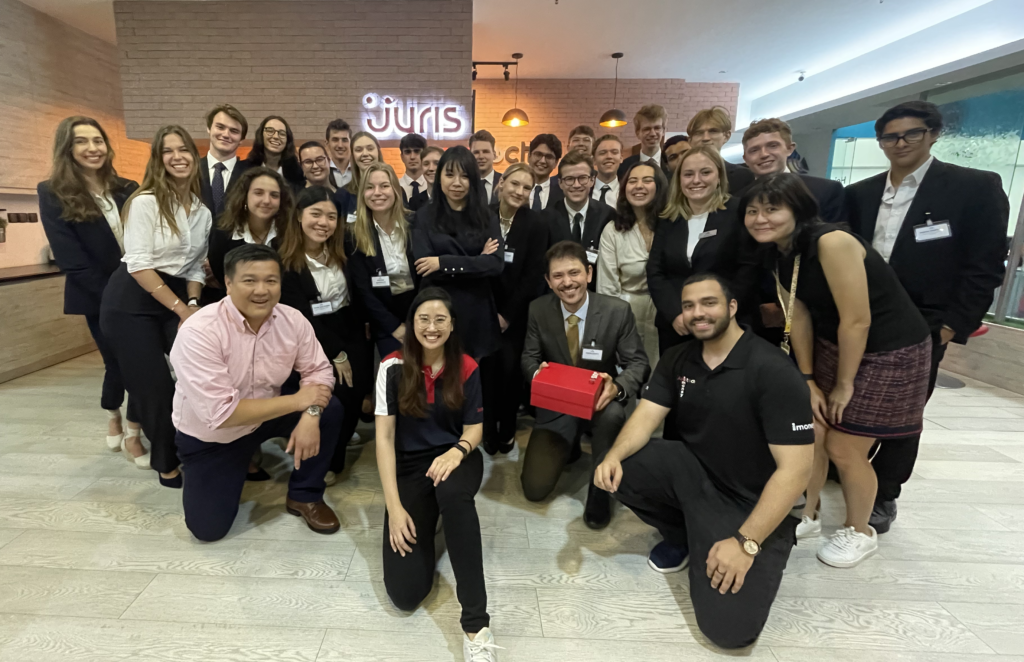 Group photo to wrap things up! 
About JurisTech

JurisTech (Juris Technologies) is a leading Malaysian-based fintech company, specialising in enterprise-class software solutions for banks, financial institutions, and telecommunications companies in Malaysia, Southeast Asia, and beyond.