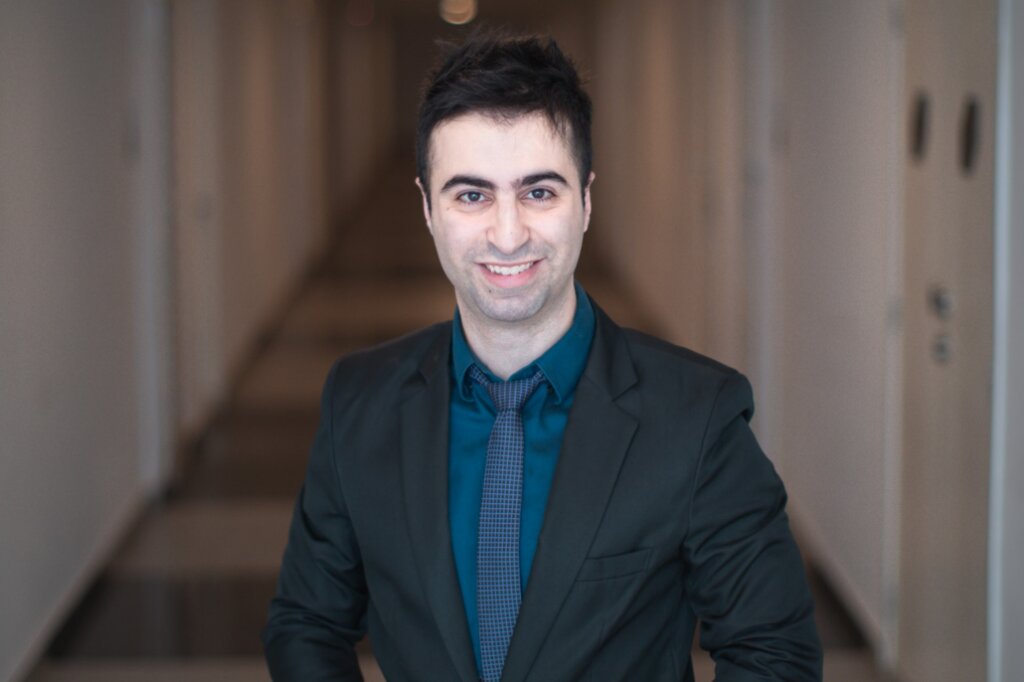 Kiarash Razaghiaval was appointed as the Chief Innovation Officer (CINO) of JurisTech in January 2020. In this role, Kiarash is responsible to champion innovation at all levels of the organisation, plus to create a culture of innovation by ensuring the company's time, resources, and focus are optimised to be at the forefront of the industry. In addition to that, he will also focus on driving and building innovation capabilities of the organisation and facilitate the implementation of the company's technology directions and standards. In line with the company's initiative, his mission will be to ensure the company has a smooth transition of moving into being a product-centric company.
Kiarash brings significant experience in cross-functional and collaborative management and has held various key positions across the company. Prior to being appointed as CINO, Kiarash was leading the Centre of Excellence (COE) business unit doing research and development (R&D). He led his team to create new JurisTech products such as Juris Access – a digital onboarding platform, Juris Go – lead management on the go, and Juris Footsteps – an employee engagement mobile app. He also single-handedly created Juris Mobile Framework and API Framework, a huge milestone achieved as the company move towards mobility.
Kiarash joined JurisTech in 2012 as a software engineer intern and he quickly became recognised as a person with great work ethics and software development skills. In merely 2 years, he became tech leads of several projects handling client's requests and queries, exemplifying excellence in his work. He was able to identify the strength of each team member and leverage on their strengths to channel high quality work to increase the client's satisfaction.
Realising Kiarash's strengths in thinking out of the box, he was appointed to lead COE in 2016. His charismatic leadership and passion for innovation led him to champion transformational initiatives that greatly impacted the company such as the implementation of component architecture, DevOps, and automated testing. During the restructuring of the company, he evangelised multiple Agile methodologies such as Kanban, SAFe, and Scrum into the company, earning the name of "The Agile Maestro".
Of Iran nationality, Kiarash holds a degree in IT, software engineering, from MMU Cyberjaya. Even at a very young age, he dreamt of creating a world where the impossible becomes possible, where crazy ideas can become reality – a world where the only limitation is his imagination. Hence, following his mother's footsteps as a programmer, he started programming when he was 12. He loves the thrill of being able to successfully solve a problem. In order to gain experience, he would join competitions either as a competitive programmer or as a coach.
"To innovate is to make good ideas a reality," says Kiarash.
He believes that it is not enough to only have amazing ideas, but having a solution for a problem, that is where the real value of innovation lies.
Kiarash's personal vision for the Chief Innovation Officer role would be to bring the company to be a global leader beyond the finance industry. He aspires to level up his game and continuously innovate to stay ahead of competitors in technological advancements.
"I'm so proud that we have appointed Kiarash as our very first Chief Innovation Officer (CINO). This appointment has several significant firsts in Juris. The first C-level position crafted since the formation of the first C-level circle, and the first CINO appointment in Juris. Kiarash's constant hunger for innovation and improvement, and his enabling approach, is a delight to work with. His contribution to the company has been inspiring and I know that he'll even grow much further in this role. I'm so honoured to be able to call Kiarash our very own Chief Innovation Officer."

– Naaman Lee, COO of JurisTech