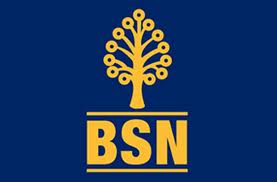 Bank Simpanan Nasional (BSN) will embark on a RM100 million Core Banking Replacement Programme. It has selected HeiTech Padu Bhd and its partners, BML Istirehat and Juris Technologies, to undertake the delivery of Core Banking and Loans Origination and Collections systems for both the conventional and Islamic banking products as well as services.
BSN Chief Executive Datuk Adinan Maning said the 24-month programme was expected to reduce operational costs.
"We are full aware that a core banking system replacement, as a part of a business transformation, is not a minor task.
"However, we acknowledge the potential benefits which include revenue growth improvements owing to increased differentiation, cross sales, retention of high value customers, improved credit quality and so on," he told reporters after signing the agreement with HeiTech Padu here today.
He said the facelift of BSN banking system would directly transform its business model, and the way the bank run its business and improve its competitiveness, operational efficiency and regulatory compliance.
With a system that is modular, scalable and highly flexible, Adinan expected the programme to provide the bank much needed flexibility to innovate and adapt to the dynamic environment. – BERNAMA
About Bank Simpanan Nasional: BSN was incorporated on 1 December 1974 under the Ministry of Finance. With its incorporation, BSN has taken over all the duties and responsibilities of the Post Office Savings Bank. BSN's mission is to encourage savings, investments and smart financial management among Malaysians to increase their quality of life. BSN has more than 5,100 employees, 382 branches and 621 automatic teller machine (ATM) nationwide. BSN has more than 7 million customers spread throughout the length and breadth of the country and with savings of more than RM 8 billion.