Our Capabilities
Spanning across 6 countries and multiple continents, our mission has always been to put customers first and prioritise our client's needs by placing a great emphasis on our delivery capabilities. Our solutions are created to revolutionise business models, processes, operations; putting our products at the forefront of our client's ongoing and future digital transformation.
With in-house product teams and extensive back-end support, our process kick-starts with understanding the client's business and their operation goals. Ultimately, we prioritise minimal system's downtime for clients to continue operating business as usual (BAU) and as per their standard operating procedures (SOPs). We want every implementation to create a revolutionary impact, thus, we ensure adequate post-project support is well delivered and executed.
Our business goals focus on being globally as well as locally. At JurisTech, we offer our in-house specialists to align with our client's goal; either in understanding the Malaysian Shariah's law, or complex compliance process of international regulation. At the very heart of JurisTech, we believe in  identifying the root cause of a business issue in order to come up with a befitting solution. With a multinational workforce, we are sensitive to the diverse customer's journey and aim to bring our best game in software implementation in the Fintech industry.
Product Design and Development

Our R&D and product teams put innovation at the heart of our solutions, ensuring every product conforms to the market standards.

Project Delivery Capability

We offer extensive support for pre, during, and post-project implementation to ensure the client's goals are met and fulfilled.

International Delivery Capabilities

Our sustainable and agile business operations, processes, and decision-making has been strategically optimised to cater to the international market with different time zones.

Financial Industry Knowledge and Expertise/ Tech Leader

Headed by See Wai Hun, JurisTech's visionary CEO (also named as EY Woman Entrepreneur Of The Year 2019 in Malaysia), our team of financial and tech experts diligently fulfil client's requirements to not only transform your existing system but also revolutionise your digital processes.

Governance & Compliance

One of the advantages of working with us is our in-house specialists' expertise on Islamic banking and Shariah compliance regulations, on top of being sensitive to local regulations where the project is implemented or based at.

Quality Assurance Service/Quality Management

Quality control and management during a system implementation are critical aspects in ensuring every project is executed successfully. We ensure every implementation is managed thoroughly for the highest quality assurance and deliverables.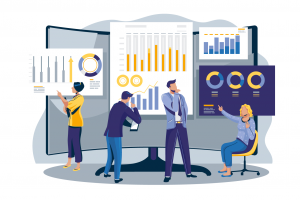 JurisTech prides itself on its technical innovation across all our solutions over the years. JurisTech's solutions are designed and developed using the Juris Solutions Interaction Platform (JSIP) which is built on-top of the Juris Application Server (JAS). JAS consists of an integrated framework of highly scalable components which is used to build enterprise-strength solutions.
JurisTech's technical capabilities have many times proven to set highly competitive standards to all our clients to create seamless and secure service streams across their customer channels. With our technology, we aim to deliver the best-in-class solutions to serve our clients operational excellence.
Low Code Technology

Our solutions are supported by powerful front-end frameworks that do not require advanced coding capabilities.

Powerful Workflow Engine

Our solutions are backed with a robust infrastructure, Juris Workflow Engine, engineered with the flexibility to manage and design different workflows that accommodate different target markets (banks/non-banks).

Multi-channel Integration and API-powered

Our solutions enable straight-through processing capabilities and are inclusive of the entire digital ecosystem in the market.

Multi-tenancy Control

Our solutions come with multiple tenancy controls on all major tables such as user access matrixes, user management, user workflows and applications with the ability to segregate each tenancy with its own setups and data in a single instance.

Application Security

Juris AppsGuard Security Framework was built to uphold security measures and encrypt customer sensitive information against threats such as Input Filtering of XSS, SQL Injection attacks, DDoS attacks, Cross-site scripting across all our solutions. Juris AppsGuard also conforms with all GDPR regulatory requirements in every region.

Disaster Recovery

Our solutions run on systematic protocols to overturn several different adversities such as network outages, transaction rollbacks, and out of memory errors.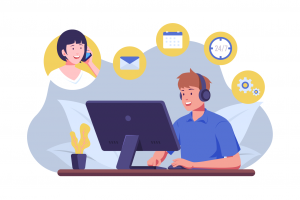 We appreciate the complexity of every project implementation and always strive to deliver our best in supporting our clients' transformation. We understand behind every successful project execution; it is crucial to ensure sufficient post-project support for a smooth transition.
Help Desk

Our cooperative help desk personnel are always ready to walk you through any pertaining issues at any stage of the project lifecycle, making sure your support needs are met and fulfilled.

Advocates for Client Experience and Success (ACES)

Back up by an extensive team of technical personnel with diverse knowledge of the industry from our HQ assisted by our off-site team in Uganda, we offer end-to-end post-implementation guidelines to help you navigate through your newly enhanced system based on project requirements, organisational needs, etc.

Training & Resources

Training and resources are adequately given and delivered throughout the project implementation and post-execution to support your transition into the newly implemented system.

Service Level Agreement

Client satisfaction is always at the top of our priorities; we fulfil our obligations and deliver on our promises 100%. We strive to achieve mutual understanding in terms of performance standards to establish a positive experience for all involved parties.
Why JurisTech?
JurisTech possesses strong capabilities that build trust and confidence among our clients. As a company, it's in our DNA to make excellence happen in delivering only the best to our clients. As our taglines go, the right software, exceptionally delivered!
Interested to learn more about JurisTech's solutions?
Get a free demo today on a wide range of solutions to fit your every business need.
CONTACT US