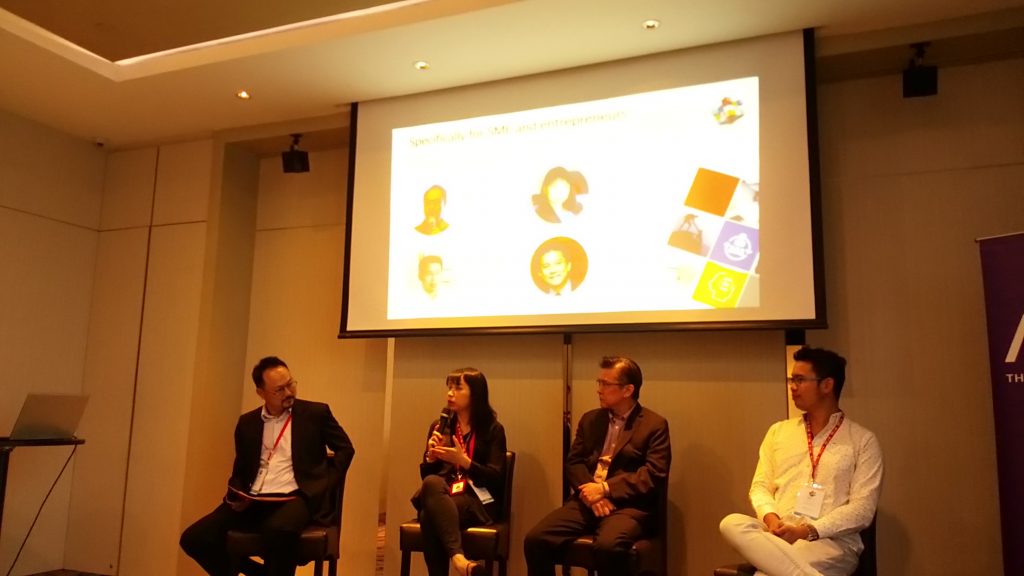 There was one question on everyone's mind at AGOS Finance Summit 2019, "How can SMEs leverage large pool of affordable technology stack to address their business needs?"
The tech scene is drastically different today then it was ten years ago. It is very simple to outsource internal business processes like HR, Finance, Marketing to experts both locally and internationally. So how do entrepreneurs and SMEs decide where to start? How much to invest? And if a large initial technology investment is even worth it.
The panelists were comprised of our very own See Wai Hun, CEO of JurisTech; Cheng Theng Aik, Director at CFS (Centre for Financial Services) at Pall Corporation; and Warren Low, Vice President of Strategic Partnerships and Revenue at Inmagine Group. The discussion was moderated by Mark Tan, Chief Marketing and Commercial Officer at TNG Digital Sdn Bhd.
Cheng Theng Aik opened the discussions by saying technology investments should be made based on "bang for buck" policy. If a business process is not core to your product and service offering, it is wiser to outsource it rather than spending a lot of time developing technology to optimize it.
Wai Hun however, presented a different viewpoint on the topic. At a human capital-intensive industry like enterprise software, things like talent management and claims processing can play a pivotal role in employee satisfaction. "I conduct a monthly pulse survey to gauge employee sentiments, if anyone is feeling demotivated in their role month after month, I make sure that their reporting manager is alerted and taking appropriate action. Because in software industry, it only takes a few of your key people leaving the company to leave you on a boat without a paddle. If we don't take care of our employees we end up running around like headless chicken. So even though HR and talent development are not part of our core service offering, it is critical to our success. Therefore we developed techonologies like Footsteps in-house ourselves." said Wai Hun.
Warren from Inmagine Group agrees with both Wai Hun and Cheng Theng Aik. "It all depends on your biggest pain point and the lifecycle of your product offering. If your biggest pain point is a non-core function that is not directly relevant to your core service/product offering then the best plan of action is to outsource," said Warren.
All panelists agreed that technology investments should be made based on the following considerations:
– Does it make it easier for me to make important decisions faster?
– How much value does it add to my business from a strategic point of view?
– Does it free up the management's time to work on more important issues?
While developing technology in-house may seem like a good idea to leverage from an expense point of view, it might still be a risky proposition if the project manager doesn't have a proper technological orientation. Also, the opportunity cost of time investment is often ignored.